Tier One Landscape has the credentials you're looking for to ensure the highest quality landscape solution. Tier One Landscape's commitment to excellence and advancing quality in our field can be seen throughout the evolution of our company, from the commitment to continuing education, Tier One Landscape's efforts to contribute to the landscape industry and our communities, and Tier One Landscape awards and television appearances.


Tier One Landscape began providing quality landscape and grounds maintenance services in 1993. For the past 19 years, Tier One Landscape developed a solid track record of satisfied customers and repeat business.


Tier One Landscape employees are highly trained, certified professionals. Through proactive, continuing education and certification, Tier One Landscape ensures that our team members:
Keep up with current research
Maintain fluency with the latest technologies
Sustain cutting-edge technical expertise
Stay ahead of the latest style trends in landscape design
Tier One Landscape education and certification includes:
University of Minnesota Department of Horticulture
University of Saint Thomas School of Business
Aquascape™ Advanced Pond Education
Certified Aquascape™ Contractor
National Electrical Contractors' Low Voltage certification
International Concrete Paving Institute (ICPI) certification
MTI Irrigation School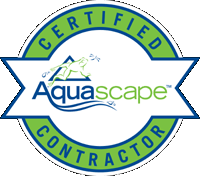 Tier One Landscape has received a variety of awards through the years. Recent examples include:
2005: Minnesota Nursery and Landscape Association (MNLA) Award for Overall Residential Installation. The award-winning project in Arden Hills, MN, features a woodland theme and includes a granite fountain, granite steps, and a naturalistic approach to plantings.
2006: Hedberg Aggregates Water Feature of the Year. The award-winning water feature includes a wetland bog filtration system, a meandering stream, and a boulder waterfall culminating in a quiet fish pond.
2008: Hedberg Aggregates Water Feature of the Year. The award-winning water feature includes a naturalistic, two-phase waterfall with a meandering stream and swimming pond that reaches 5.5 feet at the deepest point. The complete landscape design includes fieldstone stepping stones, a paver patio, a cedar pergola, and a variety of unique plants and trees that integrate into the surrounding environment.
In addition to our awards, Tier One Landscape enjoys our TV appearances. Tier One Landscape had a great time during our appearances on Home & Garden Television's (HGTV) Landscaper's Challenge and Landscape Smart. In Landscaper's Challenge episode LSC-1003, Tier One Landscape built the winning design for homeowners in Shakopee. The design featured a southern-inspired backyard haven with a magnificent deck, outdoor kitchen, and lush new landscape featuring boulder walls and naturalistic plantings. In Landscape Smart episode LDS-1071, Tier One Landscape increased the client's habitable space by building a luxurious backyard room, complete with bluestone patio, trellis, arbors, new trees and plantings. We were also recently featured on the new Twin Cities Live program, airing on our local ABC affiliate, KSTP. Check out the Twin Cities Live website to see details about the new backyard patio built by Tier One Landscape. And stay tuned… we have an appearance on Curb Appeal coming soon, too!


Tier One Landscape cares about contributing to our community and enriching the quality of design in our area. Tier One Landscape believes community education is one of the best ways to promote high standards in landscape design and installation.  Tier One Landscape is:
A regular volunteer guest educator in the University of Minnesota Department of Horticulture
A volunteer guest speaker at the Minneapolis Home & Garden Show
A regular guest educator at Aquascape™ Advanced Build-A-Pond Day
In addition, Tier One is a frequent contributor to our community, donating time and materials to local philanthropic landscape activities.