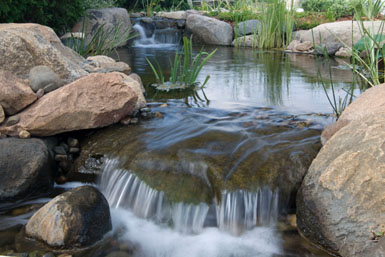 At Tier One Landscape, we know that a professionally-designed landscape increases your property's value and livability, offering you greater lifestyle flexibility and more ways to get the most out of your living spaces. The Tier One Landscape goal is to blend nature, art, and science to enhance your outdoor lifestyle. Tier One Landscape creates distinctive outdoor environments specifically designed for the ways you wish to use your outdoor spaces. The Tier One Landscape philosophy focuses on creativity and excellence in design, unsurpassed quality, and a fanatic commitment to caring for our customers.
Design
Whether your project calls for a formal approach or a more naturalistic aesthetic, Tier One Landscape blends art and science to maximize the potential of your natural environment. The Tier One Landscape design philosophy centers on integration with the natural environment as a way to solve client challenges. Tier One Landscape solutions are designed to seamlessly integrate into the natural setting of the project at hand. Tier One Landscape takes great pride in the natural look and feel of our creations, using native materials when possible and with an eye to the aesthetics of the natural context. The Tier One Landscape approach to installation results in strategic variation. Tier One Landscape carefully selects and places materials to result in a balanced but random effect, mimicking nature's variety. Tier One Landscape designs produce planned but serendipitous experiences for those living with our outdoor spaces. Tier One Landscape creates beauty in harmony with the natural environment.
Quality
Tier One Landscape is dedicated to providing superior products and long-lasting outdoor solutions. Because Tier One Landscape uses the finest plants and construction materials, Tier One Landscape can assure you the highest level of quality and durability, no matter what kind of solution you need. Tier One Landscape is equipped to handle everything from simple, cost-effective solutions to the most complex, difficult challenges.
Commitment to Customer Service
At Tier One Landscape, our goal is to meet and exceed your landscape expectations. We think that the best way to achieve this goal is through proactive customer service, focusing on the beginning of the process. That is, building a relationship with you first to ensure that we understand the unique challenges of your landscape, your goals for outdoor living, your tastes, and your values. Throughout the process, Tier One Landscape focuses on several key areas to win your trust and ensure the best service possible:
Design innovation
Professionalism
Quality control
Communication
Flexibility
Availability
Reliability
Trust
Tier One Landscape knows you have a lot of choices in landscape designers and installers. Tier One Landscape also knows that there's a big difference among companies. That's why Tier One Landscape is dedicated to providing superior products with customer services that is second to none. Tier One Landscape stands on our track record of satisfied customers and repeat business. Want to learn more? We'd be happy to provide references upon request.