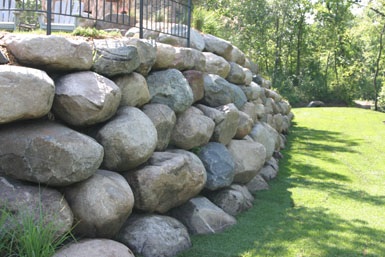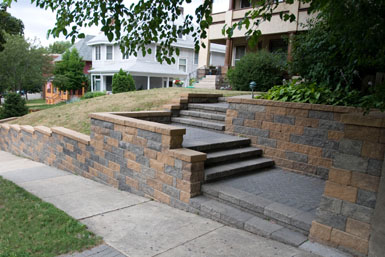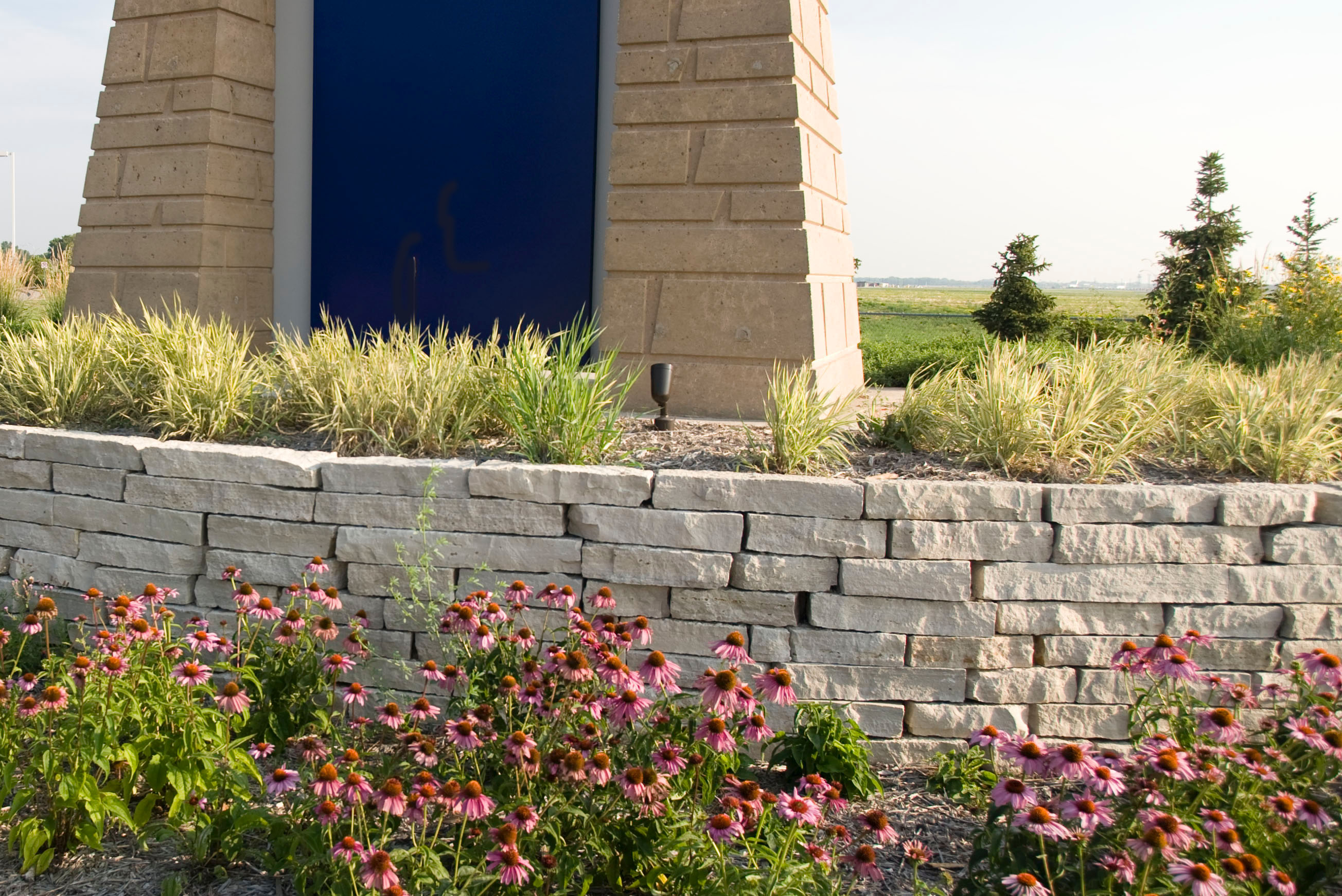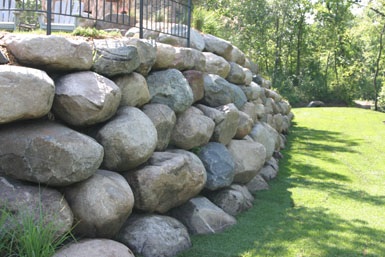 Tier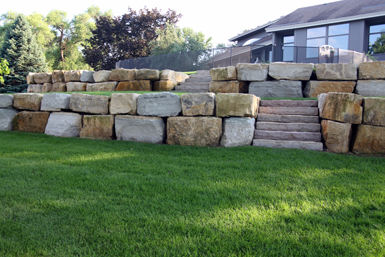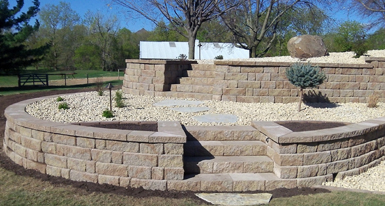 Landscape retaining walls offer quality and durability that is second-to-none in the industry. Tier One Landscape uses a variety of materials to design and build walls that are perfect for your environment. Tier One Landscape engineers each wall to precise specifications to ensure structural integrity and longevity of performance. For particularly challenging retaining walls, Tier One Landscape works closely with engineers to develop the proper structural design. In addition, Tier One Landscape design skills ensure that these functional landscape elements are also things of beauty, enhancing the aesthetic appeal of your property.


Boulders, limestone, and granite are natural materials that can be used on both small- and large-scale retaining walls. Tier One Landscape has the ability to deliver walls from a single foot in height up to seventeen feet. Tier One Landscape offers both coursed (orderly rows) and random (naturalistic) style boulder walls. Each boulder in every each wall that we produce is hand-picked to ensure a balanced, beautiful effect once the entire wall is complete. Finally, boulders from Tier One Landscape offer a maintenance-free, cost-effective solution for your retaining wall needs.


Retaining walls built from Anchor® Retaining Wall Systems & concrete products or Versa-Lok® Systems offer practical strength and durability. Tier One Landscape has the ability to deliver walls from a single foot in height up to seventeen feet or more. The different products available for a variety of manufacturers ensures that Tier One Landscape can design a retaining wall system that is aesthetically pleasing and structurally functional. Modular concrete retaining walls can be used in both residential and commercial contexts and can span the spectrum from formal to naturalistic design.


Lannon wallstone is ideally suited for decorative purposes and smaller retaining walls. This approach gives a classic feel to a landscape. In addition, Lannon wallstone provides an excellent accent to other stone elements in the environment, from other hardscapes in the natural surroundings to stone used in nearby homes or buildings.